Patient Stories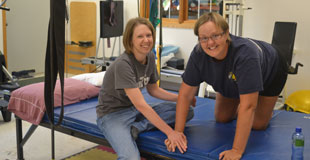 Angie Laabs of Panora was the picture of health. But in March 2008, a bout with the flu had her vomiting so hard she tore a carotid artery. A blood clot formed and she suffered a stroke.
Nonprofit Charity
Timber Creek Charities is a 501c3 publicly supported nonprofit entity. Knowing funding for treatment is often limited or non-existent, the founders of Timber Creek Therapies felt a nonprofit charity would be critical to providing quality treatment and therapeutic activities to all persons in need.
While most patients who receive treatment have some expenses covered by insurance, Timber Creek Charities steps in to help those who don't have adequate insurance. It also helps those who can't afford therapeutic activities not covered by insurance.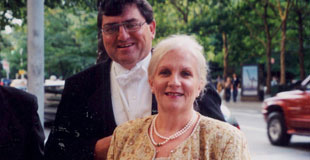 Julie Dimitri did not have the chance to visit Timber Creek Therapies, yet her husband, George Dimitri, knows she would be pleased to be able to contribute to such a worthy cause.