Our Amazing Volunteers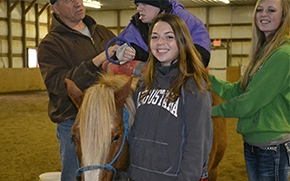 Samara Hoeft
My grandpa started volunteering, and I thought it was really fun and I loved what Timber Creek does. So when I was able to start, I did sessions as a sidewalker and horse leader. It's a great experience for not only the patient, but for the volunteer, as well! I look forward to coming down and helping whenever I can. I love horses with all my heart, so that makes it even better!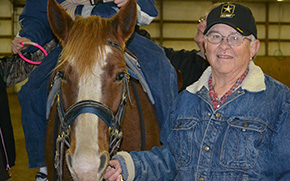 Rich Peters
I have been an animal lover all my life. I got my first pony when I was two-years-old. His name was Barney. He was a coal mine pony, and when they closed the mine, my dad bought him for me. When I retired and moved back to Yale, I became acquainted with Timber Creek. I was so impressed with the work they do, I donated a goat for their zoo and my time and experience with hours for their cause.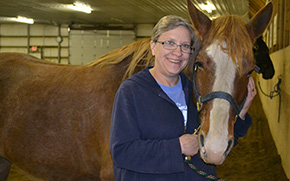 Julie Weidenthaler
I like to see the joy and sense of accomplishment for the clients when they ride a horse, perhaps for the first time. Riding is great therapy for them, and helping others is great therapy for me.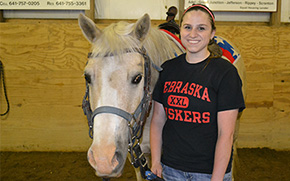 Morgan Hoffman
I started coming to Timber Creek just over a year ago, and it's been a great experience. It's awesome to be able to work alongside such amazing people and horses!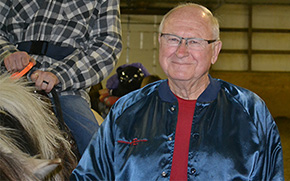 David Lantz
It's a pleasure to volunteer at Timber Creek because of all the wonderful people I work with there. It's a privilege to witness the progress clients make every day. I feel I get more from my time at Timber Creek than anything else I do. It's my top priority for volunteering.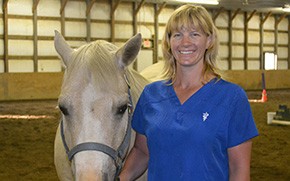 Jodie Pettit
Timber Creek is a haven filled with love. I smile as soon as I see the first barn cat greeter on the sidewalk, then Jack, the dog, at the door. Every creature—both two-legged and four-legged—is caring and affectionate. Every visit fills me with great joy.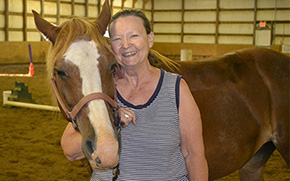 Barb Hoehne
Having had horses for the past 30 years, I really missed them. I found out about Timber Creek after moving here, and knew it was the place to get my "horse fix." Little did I know how much therapy it would be for me. I love working with the clients, horses and staff. What a wonderful place to volunteer my time, thanks for this opportunity!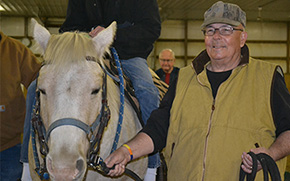 Harry Shackelford
My need to "give back" was my reason for volunteering. I stay because of what I receive from my volunteering at Timber Creek. The joy and excitement from the clients makes volunteering a joyful experience.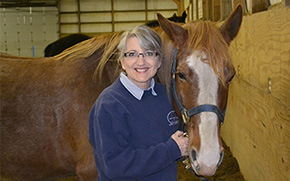 Pam Kunkle
I am blessed to have a healthy family. It is important to me to give time and effort to those families not as fortunate. The rewards of working with the sweet clients far outweigh the trouble. It is a blessing to spend time with not just the clients but with the volunteers and leaders, as well.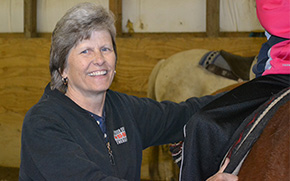 Karen Hanson
When we moved here from Colorado in 2002, volunteering was a great way for me to meet people, be around horses, and give back/help out. After our first visit, I was hooked, and even became an employee for a short time. I very much enjoy the staff, the surroundings, fundraising events, and seeing progress in the clients—some were very small children in 2002!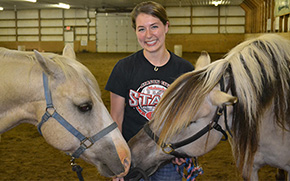 Lauren Gealow
Timber Creek is such a fun place and a loving atmosphere. It is so fun to see the happy, smiling faces each week. The horses seem to bring out the best in both the volunteers and the riders. For me, growing up with horses, I find this a great way to relax and have fun at the end of the day, while helping others. Thanks, Timber Creek!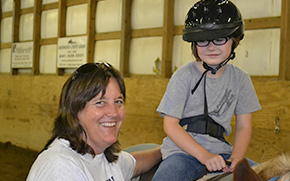 Roxanne Hoyle
I started volunteering at Timber Creek because of my love of horses and helping people. I have learned so much about life from coming to Timber Creek. It has given me a whole new look at life. Each time I come to help, I feel like I have received a new life lesson. Timber Creek is an awesome place and experience. I feel blessed to be a part of it.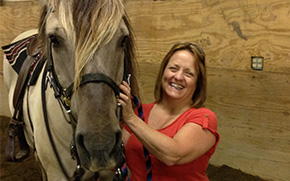 Gail Hayes
I have volunteered at Timber Creek on Tuesday nights for 13 years. There are many reasons why, but most of all are the people I get to meet and work with. And of course the joy it brings me.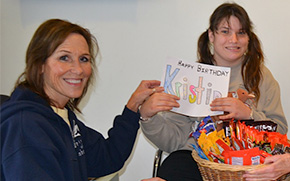 Joni Carstens
Miracles happen at Timber Creek, I have seen them! I feel very blessed to be part of the Timber Creek family and all that it stands for – healing, recovery, encouragement and the grace of God. We are very blessed to have such an awesome facility in our own "backyard."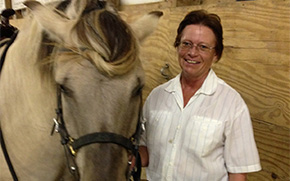 Bethany Erwin
I volunteered because I wanted to give back to the community, but I found out I was the one receiving. I have discovered how fortunate I am and don't appreciate it. Also how little it takes to be in their situation and I am not sure I could be the same positive influence on others as they have been on me.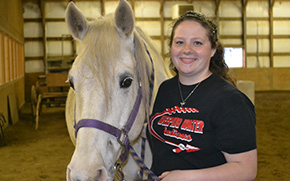 Jessica Diltz
I started coming to help at Timber Creek at the recommendation of Liz Labath. After coming and seeing what it is all about, I have continued to come back. I have loved getting to meet the wonderful clients and have enjoyed getting to know them.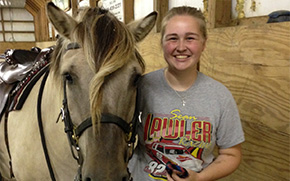 Maggie Lawler
I have recently started volunteering with New Hope when they bring clients to Timber Creek and it has become an amazing experience. The people and horses are truly amazing and there is always so much happiness in the arena. Timber Creek is a beautiful place that provides some amazing experiences.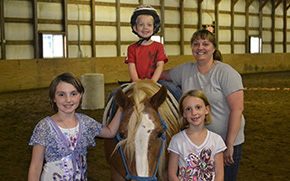 Lacey Baker
Timber Creek has been more like my therapy center than a place to work and volunteer. The experiences and relationships I've had over the past 14 years have truly changed my perspective on life for the better. The smiles and love both given and received are numerous and can melt your heart. To sum it up, my years at Timber Creek have been amazing!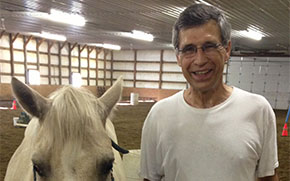 Ed Woolman
It is really nice to be able to help others.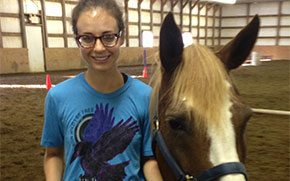 Emily Renner
I volunteer at Timber Creek to see the smiles of all of the participants! They each have great stories to share and really enjoy riding the horses!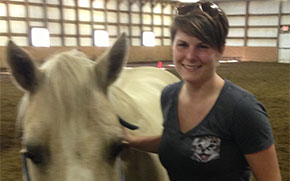 Lindsay Daly
I really enjoy seeing the impact the shared experience of horseback riding can have on all involved!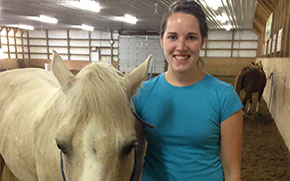 Mara Nix
I love seeing the huge smiles of the riders. It has been a lot of fun and is very rewarding.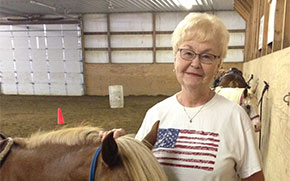 Wanda Steburg
I enjoy being a volunteer at Timber Creek because of the satisfaction of helping other people. The staff and volunteers make it easy to love it! The horses are well kept and add to the overall experience at Timber Creek.